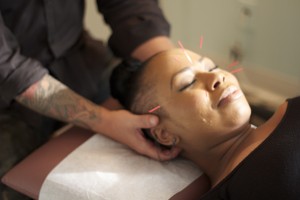 NYC Acupuncture Specialist
Those living with pain in Brooklyn can find relief in the fact that one of the top Acupuncturists is located right here in NYC; Dr. Philip Trigiani. Why do so many people turn to acupuncture for pain relief, or to help with many other forms of health issues?
Simple answer, because it works.
Acupuncture is a harmless procedure when administered properly by a Licensed Doctor of Acupuncture. To be effective, a series of treatment is required. The number of treatments depend on many factors, such as severity of the condition, length of time the condition has existed, general health of the patient, age of patient and the patient's diet and habits.
Besides using acupuncture to treat pain, here are others reasons people turn to acupuncture for:
Stress-related disorders
Depression
Headaches
Arthritis
Fatigue
Auto Immune Diseases
Herniated Disc
Backaches and Neck Pains
Infertility & Menstrual Disorders
Ulcers, Colitis and other Digestive disorders
Chemotherapy and Radiation side-effects
Serving Brooklyn's Acupuncture Needs
Our NYC based Acupuncturists are the #1 rated acupuncture center in NYC. If you're searching for the best acupuncturists in Brooklyn, then you want to consider visiting us, a hop, skip and jump away.
Dr Philip Trigiani is the master orthopedic acupuncturist behind Physical Medicine Acupuncture™, the pain management expert on the Upper West Side serving those who live in NYC, and the surrounding areas. This form of treatment for reducing pain has already been proven to be effective. You can learn more about the effective treatment in reducing pain using this form of holistic medicine by reading this Harvard article worth a try for chronic pain.
Visit us at our Manhattan Office:
201 W 74th St Suite 16G
New York, NY 10023
212-769-6443
drphiliptrigiani.com